JD Lee Inorganic Chemistry book
 is very good for JEE preparation as well as preparation of other engineering entrance exams. It is quite concise, covers the entire JEE syllabus and does not compromise on the essentials of
Inorganic Chemistry
. 
The book includes a lot of multiple-choice questions (MCQs), assertive-type questions as well as single-choice questions for students' practice. The detailed answers are given to the problems at the end of each chapter help students to clarify their concepts and have a step-by-step understanding of how to handle such problems in the future.
Concise Inorganic Chemistry

has an interesting and contrite presentation. A shrewd mix of theory and application of chemistry, the book is a little more practical-oriented. It is a good reference book for college students too.
The book  begins with introduction of SI units and nomenclatures in the Periodic Table, and is then divided into six parts:
Theoretical Concepts and Hydrogen, which covers the atomic structure and the periodic table, introduction to bonding, the ionic bond, the covalent bond, the metallic bond, general properties of the elements, coordination compounds, and hydrogen and the hydrides.
The S-Block Elements, which covers Group 1 elements – the alkali metals, the Chlor-alkali industry, and Group 2 elements – the alkaline earth elements.
The P-Block elements, which covers Group 13, 14, 15, 16 (chalcogens), 17 (halogens), and 18 (noble gases) elements).
The D-Block Elements, which covers an introduction to the transition elements, Group 3 (scandium group), 4 (titanium group), 5 (vanadium group), 6 (chromium group), 7 (manganese group), 8 (iron group), 9 (cobalt group), 10 (nickel group), 11 (copper group and coinage metals), and 12 (zinc group) elements.
The F-Block Elements, which covers the lanthanide series and the actinides.
Other Topic which delves into the atomic nucleus and spectra.
After the main coverage, the book has a total of 15 appendices:
A: Abundance of the elements in the Earth's crust,
B: Melting points of the elements,
 C: Boiling points of the elements,
 D: Densities of the solid and liquid elements,
 E: Electronic structures of the elements,
 F: Some average single bond energies, and some double and triple bond energies,
 G: Solubility of the main group compounds in water,
 H: Atomic weights based on 12C = 12000,
 I: Values of some fundamental physical constants,
 J: Electrical resistivity of the elements at the stated temperature,
 K: Top fifty chemicals in the USA, 1994,
 L: Inorganic chemicals manufactured in large tonnages worldwide,
 M: Minerals used in large amounts,
 N: Hardness of minerals – Mohs' scale, and
The assessment questions have been framed according to the JEE pattern, making Inorganic Chemistry by JD Lee is highly useful for JEE aspirants. The best-covered topics in JD Lee Inorganic chemistries are Preparation and Properties of Compounds, Ores and Minerals, and
 

Transition Elements

.
I would strongly not recommended this book for JEE MAINS. And the reason is that most of the questions asked are directly from the NCERT BOOK. So studying ncert book can help you achieve more marks in lesser time if you are preparing for JEE MAINS. Also, you should have remembered each and every line of whatever is written in ncert books this is the main reason why students are not been able to score well in JEE mains, but they ignore the ncert books understanding that they will be easy and they should not waste their time on such easy books. But the reality is that most of the organic and inorganic part asked in the chemistry section of the JEE MAINS exam is from NCERT BOOKS. So my advice is you to finish your ncert book syllabus before you prefer any other book, especially from a chemistry point of view.
From point of view of JEE ADVANCED, I would definitely recommend this book. As year to year JEE exam's pattern is changing and it has been observed that most of the challenging questions which are up to the level of jee advanced exam are in this book.
From both theoretical and practice point of view, every serious jee aspirant should study and practice inorganic questions from this book.
The best chapters of
JD LEE INORGANIC CHEMISTRY
are coordination compounds and D, F block etc. You will get a lot of information in the form of facts, concepts with good explanation etc.
Yes, but before considering this book it is well for you to first cover the whole ncert book syllabus otherwise directly jumping in this book will lead you nothing. Moreover, there are a more Indian version of inorganic books if you want, I will publish them too for you.
Some chapters from this book are:-
4. D and F block elements
If you have any query related to this book or want to suggest to post a book, please email me or comment in the comment box. I will surely try to do my best to resolve your query. Till then keep practising regularly and lead yourself towards excellence and success. And remember the aim-IITJEE.
BUY JEE MOCK TEST STARTING FROM Rs.200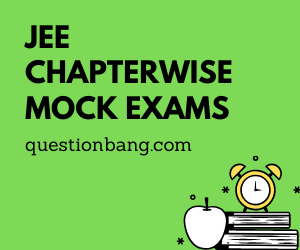 This website is created solely for JEE aspirants to download PDF, eBooks, Study materials for Free.
IITIANS CAREER
 is trying to help the students who can't afford buying books. This is our aim. If you think the materials are useful kindly buy these from publishers.
 IITIANS
 does not own these materials, neither created nor scanned. We provide links that are already available on the internet.
☆
 JUST WANT TO SAY, PLEASE SHARE THE BLOG AS MUCH AS POSSIBLE, SO THAT IT COULD HELP OTHER MILLION OF IIT-JEE/NEET ASPIRANTS…..
Stay Tuned For Next Post…